Smart Factory Expo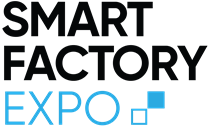 The Smart Factory Expo 2019 kickstarted its two day journey this morning, creating a buzz at the exhibition Centre in Liverpool.
Thousands of designers and manufacturers collectively look to network and build relationships, with potential customers and suppliers, operating within the smart factory world. Automation is becoming bigger and bigger and with new technologies being created and brought into the world on a regular basis, there's bound to be lots of exciting and innovating ideas to see.
Young students fresh out of university (or still studying!) are staring their journeys within the automation world, getting to grips with the industries movements and of course… grabbing a few giveaways along the way!
CamdenBoss are exhibiting for the first time this year and bring with them a wide variety of enclosure solutions, ready for factory automation applications, IoT equipment and smart device management.
Be sure to stop and see us on stand C42, in the internet of things section and pick up your copy of The CamdenBoss Chronicle. If you haven't already registered, you can do so by visiting https://digital-manufacturing-week.com/page/expo
We hope to see you there!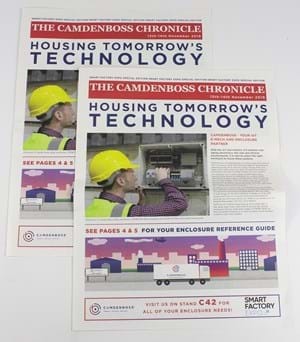 No articles were found.
Connect.
Enclose.
Innovate.
For further information on products please contact our Sales Team:
Alternatively visit our distributors page to find your nearest stockist or download the latest CamdenBoss catalogues.