1500 Series - How one enclosure is serving a global pandemic

The electronics industry has drastically changed over the last two years due to the global Coronavirus pandemic. During this time, we have seen the whole world come to a standstill as factories, offices and high street shops close down to aid social distancing and then as we come out the other side, the struggle as all of these companies affected return to normal working life. This has had a knock-on effect to the global supply chain which is still being felt to the present day.
What changes have we seen in the market of electronic devices and enclosure solutions?
CamdenBoss has experienced an increase in the number of enquiries regarding smart technology applications such as data storage, environmental quality sensors and hands-free door entry applications. These types of applications lend themselves to retaining the measures that have been implemented into society, ensuring diseases and germs are less easily transmitted from person to person.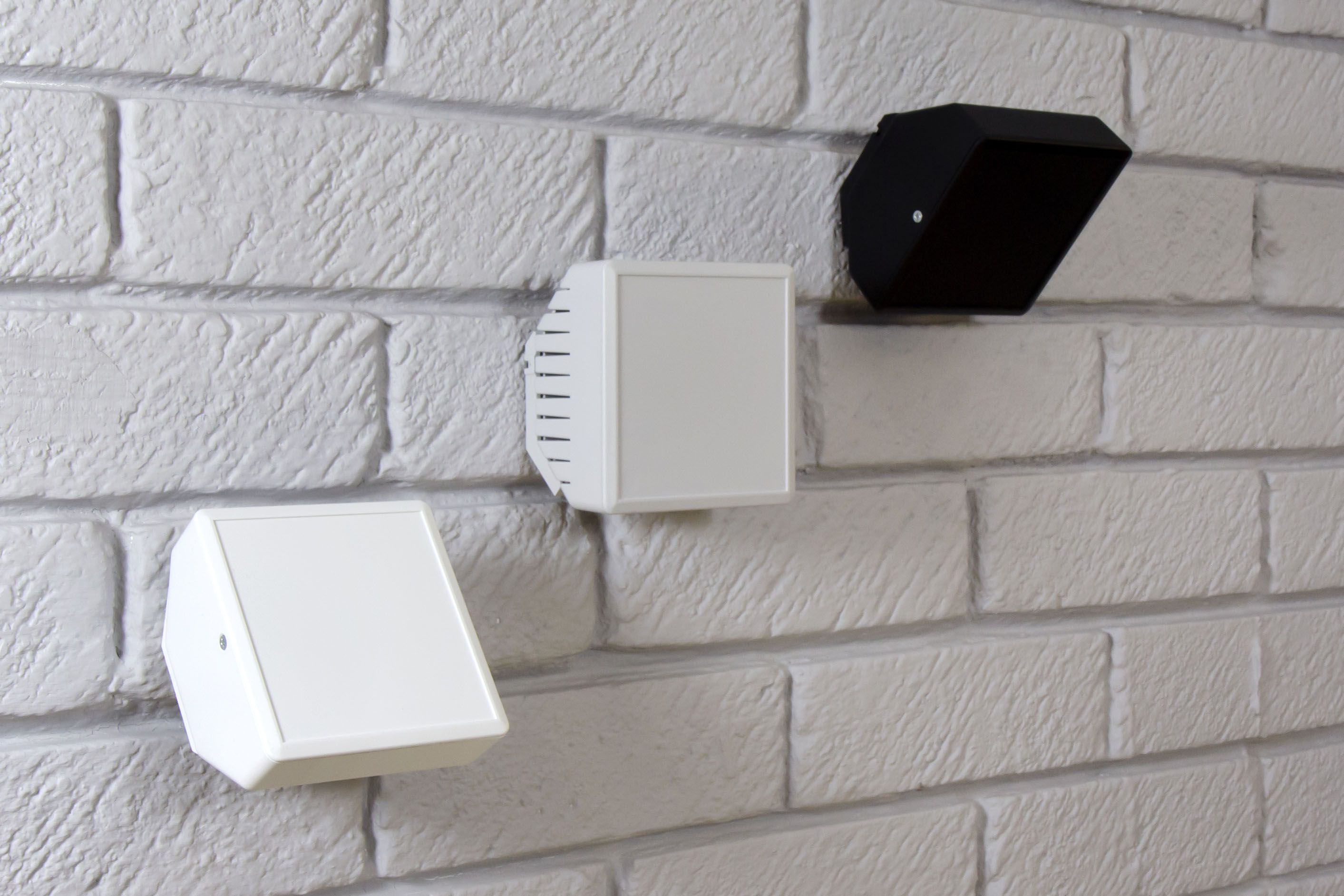 If we look at these types of applications in more detail, we can begin to understand how they are contributing to increased practicality and how they have an increased place in offices, homes, hospitals and retail areas, than they have done previously.
Sensors that monitor the environment around us can vary in purpose and aesthetic; smart HVAC and air quality management devices allow us to have control over the environments in which we work, study or live. Smart electronics in the form of wall mounted control panels, can take readings and return feedback on the quality of the air allowing us to adjust settings to provide greater air flow or control temperature.
Access control has been around for a long time and can have many practical uses, such as securing private areas or automating doors in hospitals. A new form of access control that is becoming more popular is the counting of people entering and leaving areas; ensuring a limited number of people are situated in an area at any given time, allowing social distancing to be retained. This kind of technology may remain and with the pandemic passing, new uses may be derived. RFID methods ensure that no physical contact is made with the door entry scanner and therefore minimises the chances of spreading germs and infection.
In terms of product, CamdenBoss' 1500 series wall mount enclosure has had particular interest due to its versality to wall mount or corner mount, thanks to its unique shape.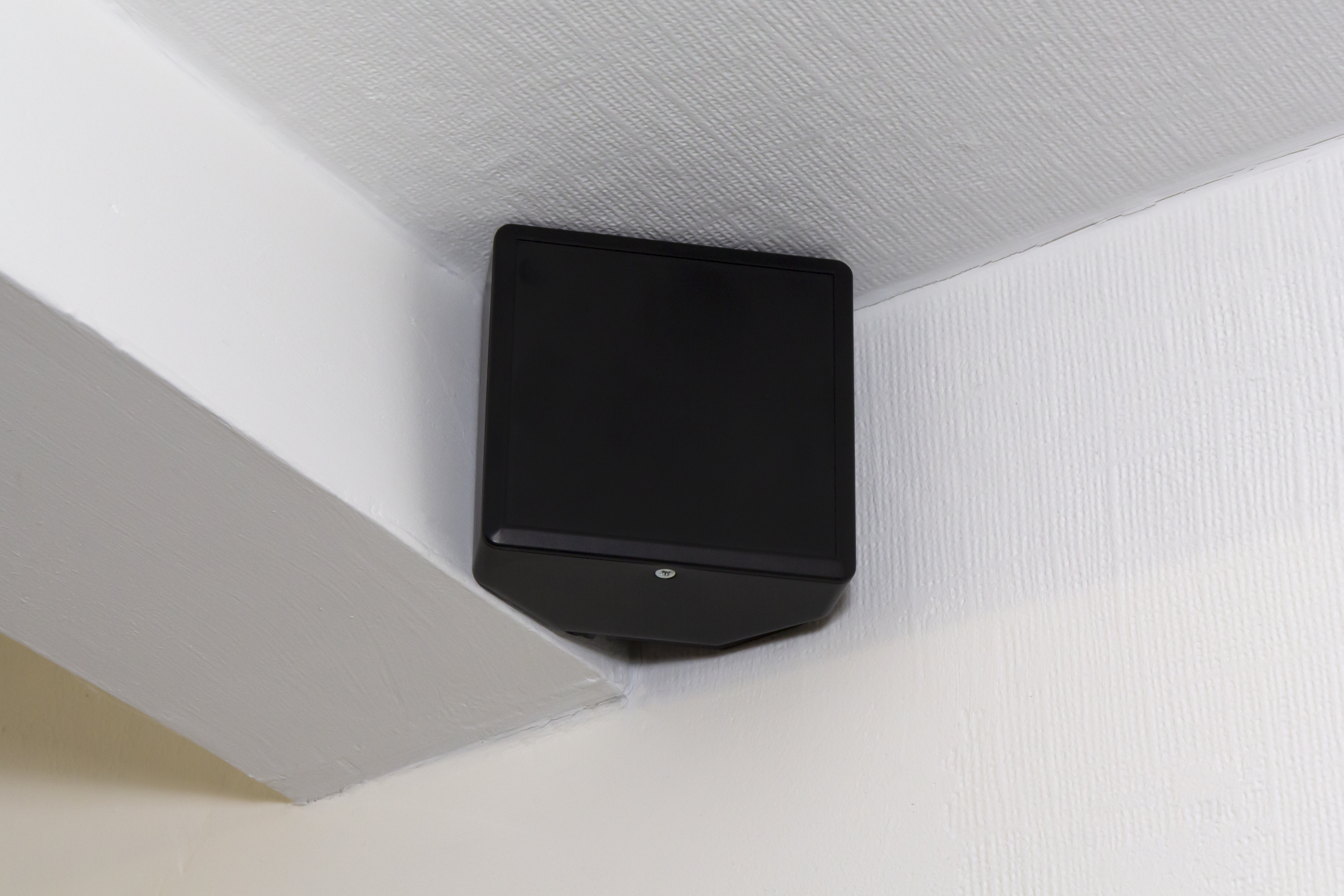 Available in a choice of three colours and with either a solid or vented body, engineers can really tailor the enclosure to fit their needs. The CamdenBoss 1500 Series Universal Smart Enclosure lends itself perfectly to these types of applications due to its multi-purpose functionality and broad range of features and benefits, providing an exclusive and engineered set of features to deal directly with the issues that are being faced by device designers in the industry. The 1500 Series tackles surface mounting issues by providing a multitude of different wall mounting techniques such as 45° surface mounting or corner mounting. With this bespoke functionality, the electronic enclosure can be used for applications such as door entry and environmental sensors, fitting in with today's market trends and requirements.
Lead times can be kept short, with stock being held both at CamdenBoss' UK factory and at distributors throughout the UK and Europe.
Many useful downloads regarding the 1500 Series Universal Smart Enclosure, as well as our other products, can be found on the CamdenBoss website using the 'buy now' link above.
You'll also find some interesting product videos, detailing the range or how to assemble the 45°mounting bracket to the enclosure.
Alternatively, you can call our sales team on 01638 716101.
No articles were found.
Connect.
Enclose.
Innovate.
For further information on products please contact our Sales Team:
Alternatively visit our distributors page to find your nearest stockist or download the latest CamdenBoss catalogues.