Consultation
Supplying plastic trolleys into the fast-moving education sector across Europe presented our Production Department a dilemma. Twenty SKU's in four standard colour trims with two electronics options and from two materials, ABS and HIPS; all required on short lead times with a minimal finished stock holding capacity.
Product Development
Our design team came up with a modular, part-built manufacturing system resulting in a three day from receipt of order to dispatch solution.
Final Solution
Designed for manufacture the PlasCart range is sold directly to educational establishments and through distribution channels right across Europe and the Middle East. This offering continues to develop and change presenting new opportunities to develop cart technology.
Manufactured from 6mm & 3mm White High-Impact Polystyrene (HIPS) 8mm Blue, Green, Red and Yellow High Impact Polystyrene (HIPS)
Product Size: W: 800mm  D: 550mm  H: 1000mm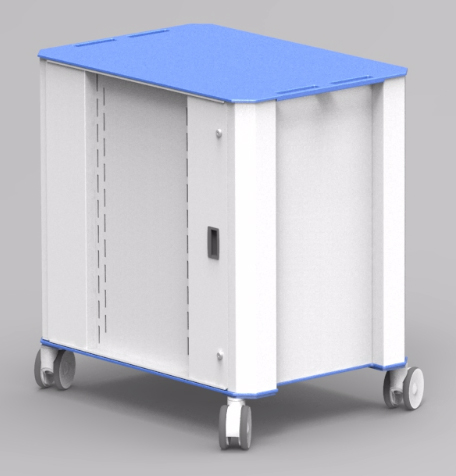 Call us today on 01638 716101 to discuss your project.
Connect.
Enclose.
Innovate.
For further information on products please contact our Sales Team:
Alternatively visit our distributors page to find your nearest stockist or download the latest CamdenBoss catalogues.