Mental Health Awareness Week #ConnectWithNature
17/05/2021

Last week for Mental Health Awareness Week we highlighted that our new building is going to allow us to improve welfare facilities and offer lovely outdoor space for our team. It was also the perfect time to share the news about our trained Mental Health First Aiders and how we plan to grow this team here at CamdenBoss.
Our MD, Katy Davies discussed the topic of Mental Health and being a trained Mental Health First Aider (MHFA for short) saying 'I'm a firm believer that we directors and senior managers should lead on wellbeing from the front and by example'. Our MHFA team used training material from Mental Health England that was delivered brilliantly by Jo Boyd from the Marshall Centre.
We have had really positive feedback from our MHFA's and our Group Head of HR Rebecca Saunders also added that 'Our employees' well-being is so important. We want to promote good mental health as well as providing support for our employees and having MHFA's across the organisation aids this'.
The theme of this year's Mental Health Awareness Week was 'Nature', as it is proven to have a positive effect on our psychological and emotional health. We encouraged the CamdenBoss team to get out into nature and share their photographs with us and we got some great responses. We had everything from little lambs and sunbathing pups, to dramatic landscapes and calming florals.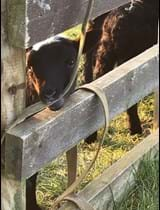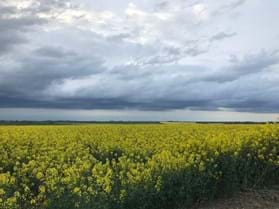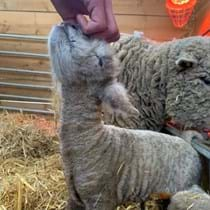 Our QHSE Officer Nicola Bliss, enjoys nature by taking her puppy Luna for walks every day. Luna loves to sunbathe and to eat the daisies. Luna looks like she is enjoying nature to the max in this photograph! Our team certainly have some adorable pets, check out our Distribution Account Co-ordinator, Mia Long's pup Jez who was taking in the sights that nature has to offer too!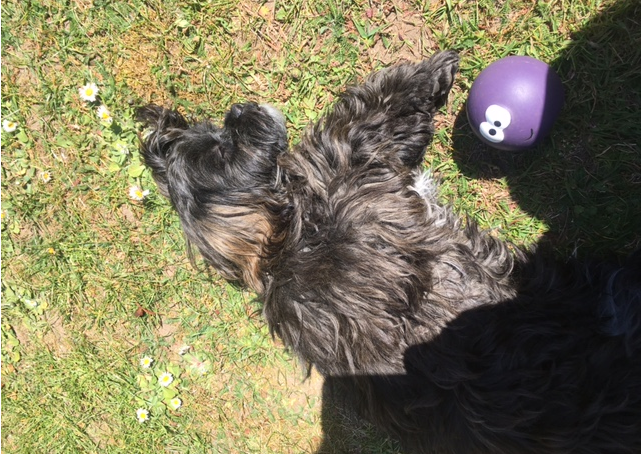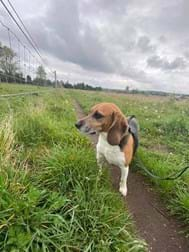 Our Production Supervisor Jane Brown shared her bee planter with us and the flower that nature decided to leave there for her as a surprise and our Group Head of HR Rebecca Saunders shared her own beautiful shots of nature at its finest!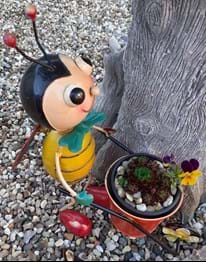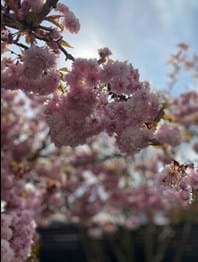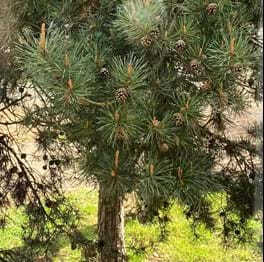 Katy Davies and Danny Pearson, our Head of Manufacturing Engineering  shared more of their picturesque countryside shots, that show just how lucky we are to be surrounded by such beautiful landscapes that we can enjoy!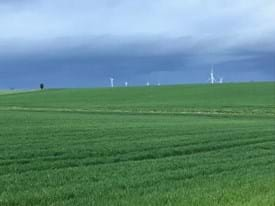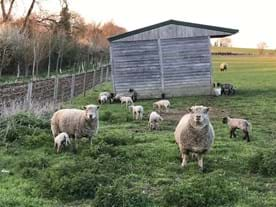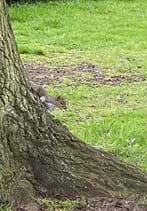 We hope that you have enjoyed looking through some of our photographs taken over Mental Health Awareness Week and we hope that we have inspired you to #ConnectWithNature too.
Check out these links for advice and resources:
Mental Health Foundation
https://www.mentalhealth.org.uk/
Mind: Provide advice and support to empower anyone experiencing a mental health problem
https://www.mind.org.uk 0300 123 3393, info@mind
Samaritans: Emotional support for anyone feeling down, experiencing distress or struggling to cope.
https://www.samaritans.org 24-hour helpline:116 123 (freephone)
Training to become an MHFA:
Mental Health First Aid England: https://mhfaengland.org/individuals/adult/2-day/
Marshall Centre: https://www.marshallcentre.com/discover/wellbeing/
Connect.
Enclose.
Innovate.
For further information on products please contact our Sales Team:
Alternatively visit our distributors page to find your nearest stockist or download the latest CamdenBoss catalogues.