Tips for digitally printing electronic enclosures
24/03/2021

Digitally printing an electronic enclosure is a common method of adding branding, colour, graphics and eye-catching designs to an otherwise standard plastic or metal box. It's the usual method is to print on the enclosure and you get a good finish at a relatively cost effective price. Other methods include screen printing or pad printing.
Digital printing is effectively the same as printing a high-quality image on the enclosure's required face. The print can be loaded and printed quickly and easily and, depending on the size and samples required, can be delivered in rapid time.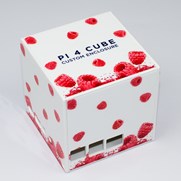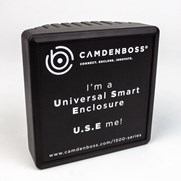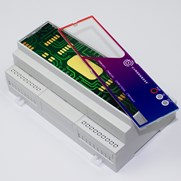 Screen printing works a little differently and is seen as the best type of printing, mainly for larger quantities to remain cost effective. Screen printing works by taking your artwork and separating it into a different layer for each colour. For example, every colour in the design is a screen cut out. The colour is then mixed and setup on an arm of the print carousel. As the product go around the carousel, the machine presses the ink through each screen and onto the item, one colour at a time.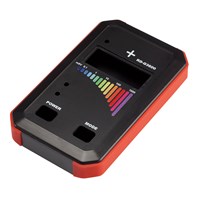 It can help to refine your digital printing process with CamdenBoss by understanding the fundamentals in digital printing, as this is our primary print method.
To receive the best print possible, digital printers work in CMYK and not RGB like PC monitors. Therefore, when setting up the artwork either internally or externally, it is best practice to ensure that the colour mode is set to CMYK in your design software, such as adobe illustrator. Layering the artwork correctly and using raw vectors provide the best quality prints. JPEG's imported into illustrator are not going to give you a high quality finish and should be avoided.
Also, it helps to keep your artwork at a 1:1 scale, to avoid having to adjust the artwork before printing.
The finished artwork should to be saved in the correct format. Adobe illustrator provides quite a few saving options; however, Adobe PDF files work well.  CamdenBoss' experienced designers are always on hand to advise and assist with any artwork issues.
These are the fundamentals to a good quality print, with little room for error and unsatisfactory results.
CamdenBoss also offers a wide range of customisation options that add value and functionality to your electronics enclosure. Processes such as CNC milling for component cut outs, EMI/RFI coatings and engraving are all available under one roof. The one stop shop solution allows customers to source their enclosures, whether standard or fabricated via the tool free method and have them customised via one supply chain, leaving more time for concentrating on the end goal.
To discuss your enclosure requirements or to discuss using our customisation procedures, get in touch with our sales team by calling +44 (0)1638 716 101
Connect.
Enclose.
Innovate.
For further information on products please contact our Sales Team:
Alternatively visit our distributors page to find your nearest stockist or download the latest CamdenBoss catalogues.