The world is your oyster with apprenticeships!
12/02/2021
It's National Apprenticeship Week and we have asked Mark Russell and Danny Pearson what they think about apprenticeships. Both Mark and Danny started their careers through apprenticeships and have gone on to achieve very senior positions within CamdenBoss, Mark as our Engineering Director and Danny as our Head Of Manufacturing Engineering. So we thought what better reason to find out more about their experience of apprenticeships and how opting for this route gave them a great foundation to build on and to show future apprentices that the world can be your oyster post apprenticeship!
Mark's experience
Mark studied a Mechanical Engineering Apprenticeship at the British Aerospace, Dynamics – Air Weapons Division in Hatfield, Hertfordshire for four years.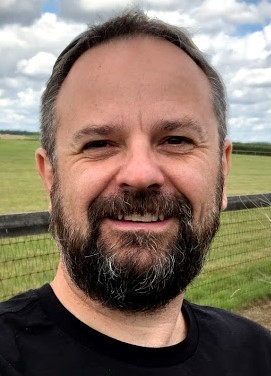 He opted to take the apprenticeship route as 'in the mid-80s the goal for many aspiring engineers was to successfully confirm an apprenticeship at one of the big four employers in the area, Marconi Instruments, Rank Xerox and British Aerospace (across two sites). British Aerospace (Hatfield Herts) operated across two sites, in fact across the airfield runway, Civil Aircraft (once the famous Hawker Siddeley) and British Aerospace Dynamics – Air Weapons Division. With enviable training facilities including a full year at their dedicated apprentice training school, Astwick Manor and day release college, it was an easy decision to make'. Later in Mark's career he actually went on to work at both of these sites.
Having 'always considered apprenticeship schemes a fantastic way of learning which lays a great foundation and start to your career', it was clear that Mark would recommend apprenticeships to others. He mentions that 'learning on the job is invaluable and can enable direct contact with highly experienced resource within the chosen field of business'. In his experience, completing an apprenticeship was 'the foundation to a varied and enjoyable career with recognized and respected industry training' as well as well as being how he met his closest friends which has lasted for over 30 years now.
On speaking about the importance of apprenticeships within his team now Mark said 'with an aging workforce in the engineering sector (me being one of them), it's more important than ever we train and mentor upcoming talent within the workplace'. He is also 'very much looking forward to the future of CamdenBoss and further apprenticeship opportunities'.
Mark is a great example of where an apprenticeship can take your career, as he now holds a very senior position within CamdenBoss as our Engineering Director!
Danny's experience
Danny studied a Toolmaking apprenticeship at JEB Engineering Training School and West Suffolk College for four years between 1999 and 2003 and chose the apprenticeship route as it enabled him to earn money while he studied and also 'be mentored daily by some of the best engineers' that he has come across in his career. He chose to study for the Toolmaking apprenticeship straight after his A-Levels which enabled him to progress in the company faster than he might have had, had he chosen the Degree and university route.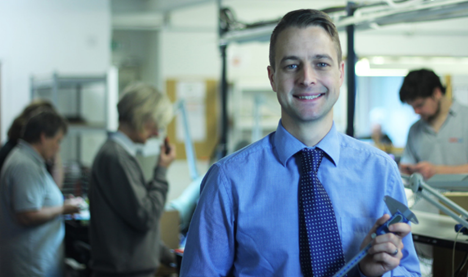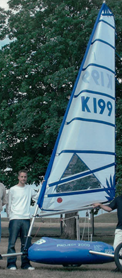 Danny chose an apprenticeship as it allowed him to stay local to his friends and family and for the reputation of the company that he would be studying at, for producing skilled mechanical engineers that were highly valued in the local area. He would recommend apprenticeships to others as for him it set him up for a good career and he made good friends along the way, even mentioning that he still speaks regularly to apprentices that he worked alongside over 20 years ago.
Even though Danny doesn't currently have any apprentices in his team, he would be very open to either having a dedicated apprentice or hosting an apprentice for a period of time and he said that he believes 'it brings enthusiasm and freshness to any team, as well as giving the apprentice experience and knowledge they will call on throughout their career.'
Danny has displayed how you can use your apprenticeship to progress throughout roles and gain a very senior position, which in his case is Head Of Manufacturing Engineering for CamdenBoss!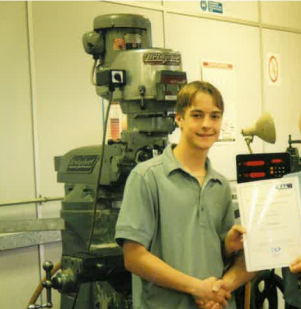 National Apprenticeship Week has given us the opportunity to learn more about both Mark and Danny in terms of how they began their careers. We hope that this also inspires others who are considering studying for an apprenticeship and gives you an good insight into the roles that you could also reach in the future.
Connect.
Enclose.
Innovate.
For further information on products please contact our Sales Team:
Alternatively visit our distributors page to find your nearest stockist or download the latest CamdenBoss catalogues.