Designing enclosures that meet the demands of smart environments
15/02/2021

Creating a 'smart' environment in which we work and relax is becoming more sought after by many of us. As technology develops, so does our desire to make use of it.
Many of us strive for increased control and the benefits that brings. For instance, the ability to control your room lighting with one touch of a button, or via mobile phone application or even voice control using intelligent controls is not only convenient but also efficient. Mobile devices can also be used to control heating, security, appliances etc in our homes. Now we can even check to see who is ringing our door bell without being at home!
Comforts such as these are becoming more evident throughout our homes, offices and leisure environments, with new and exciting advances continually coming to market.
With such a high demand for smart technology, it is essential that enclosure manufacturers design their products with innovative features to provide OEM's with the tools they need to produce high quality, user friendly devices. Such devices have certain standards that enable them to operate efficiently, such as easy maintenance, practicality in the form of suitable mounting features and overall aesthetics.
CamdenBoss' latest design, the Hex-Box IoT Enclosure, is raising the bar for industrial, commercial and domestic IoT enclosure solutions with a host of unique and market-defining features that will aid in the design of new technologies.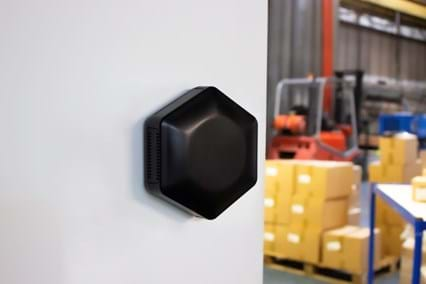 Motion and ambience sensors make excellent use of discrete mounting techniques, such as ceiling or wall mounting. The Hex-Box IoT Enclosure utilises a concealed cable management system to the rear of the enclosure, allowing cables to be inserted without compromising the aesthetics of the housing. The internal side of the base section includes a useful guide that, once drilled through, aligns with the 22mm knockout on the innovative Circular Wall Mount Bracket. The self-retaining panels, available in either solid of vented styles, are excellent for sensors to emit and record information such as temperature, light level or smoke/Co2 detection.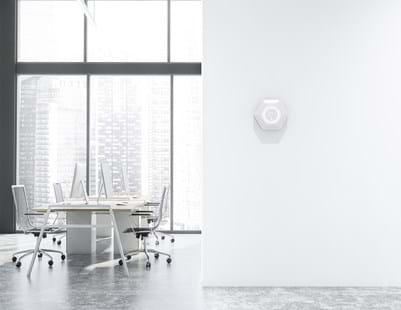 Cable management is essential for electronics devices, especially those situated in environments where they will be seen and operated. These factors have been thoroughly planned and designed into the Hex-Box IoT Enclosure to provide aids when assembling the enclosures. On the base of the housing is a set of numbers, one through to six, for each of the sides. These provide a reference point for so that the panels can be aligned to the correct position, avoiding misalignment of connectors that are featured on the housed PCB. These reference points also aid the assembly of the bracket onto the enclosure and then onto a wall.
Manufactured in the UK, you can expect to receive shorter lead times and superior quality, aiding your supply chain to quick and satisfactory levels. You can also save time on customisation by opting for our Hex-Box Pi Ready Enclosure. Two pre-customised panels allow for Raspberry Pi connections.
For more information on our Hex-Box IoT Enclosures click here
Visit the product pages of the Hex-Box IoT Enclosures here
Discover the Hex-Box Pi Ready Enclosures here
Call our sales team today to discuss your requirements on 01638 716101 or email sales@camdenboss.com
Connect.
Enclose.
Innovate.
For further information on products please contact our Sales Team:
Alternatively visit our distributors page to find your nearest stockist or download the latest CamdenBoss catalogues.