Raspberry Pi DIN Rail enclosure
02/09/2019
Following the release of the much-anticipated Raspberry Pi 4 board, we've designed and fabricated a range of enclosures from flat sheet plastic here in the UK.
We also took one of our standard moulded DIN Rail enclosures and produced a solution for customers looking to mount their new Pi 4's into a DIN Rail assembly.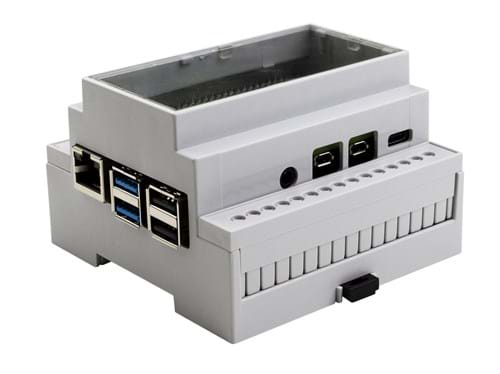 The CNMB range is a modular DIN Rail enclosure and it was customised so the Pi 4 PCB would fit perfectly without the need for added screws or PCB mounts.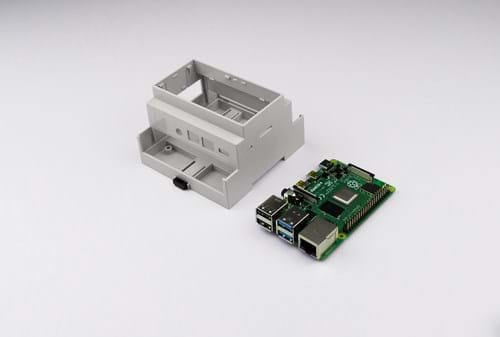 The PCB can be mounted upside down to enable additional extension boards to be attached, such as the Pi HAT. To address heat concerns, the enclosure can be used without the terminal guards supplied in the kit. Customers have the option to choose between a clear lid version in which the board is visible through the top of the enclosure or a solid lid which hides the board out of sight, leaving only the external connectors visible.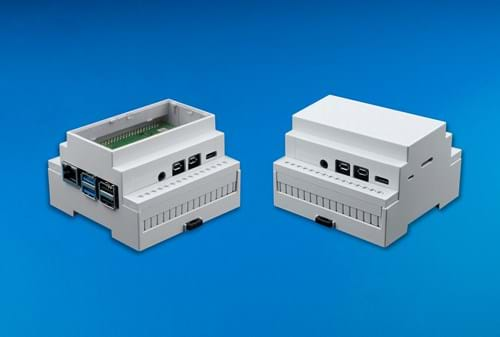 To visit the page on our website please click on the link 
https://www.camdenboss.com/camden-boss/cbrpi-dr-4-gry-raspberry-pi-4-din-rail-mount-enclosure/c-23/p-24096
Call our sales team today on 01638 716101.
Connect.
Enclose.
Innovate.
For further information on products please contact our Sales Team:
Alternatively visit our distributors page to find your nearest stockist or download the latest CamdenBoss catalogues.