CamdenBoss one-stop shop
08/05/2019
Finding the right enclosure for your IoT hubs and nodes can be daunting. Here at CamdenBoss we continue to lead the market in standard 'off the shelf' and custom design enclosures; making us the perfect partner for your next smart project.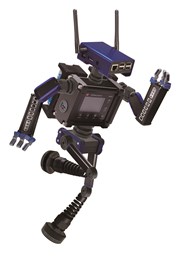 Off the shelf enclosures
Our enclosures are ideal for many IoT applications, whatever the industry. These include handhelds, desktop, metal or DIN Rail enclosures and are categorised to enable engineers to easily visualise which enclosure is going to be suitable for their needs. Our 'off the shelf' enclosures are ready for anyone building and designing the newest innovative products.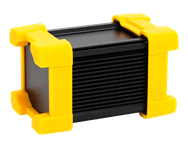 Our standard range enclosures, such as the X series, offer the perfect all-round solution to indoor or outdoor applications such as IoT distribution 'hubs', high voltage power sources or diagnostic sensory equipment. The 1100 series, with a sleek and contemporary design is an ideal electronics housing for nodes around the home and office whilst the 5000 series diecast enclosure provides a more robust shell for industrial applications. CNMB DIN Rail enclosures, with their modular characteristics, create an enclosure of choice for service room electrical systems whilst compact enough to be mounted within larger enclosures as industry 4.0 systems.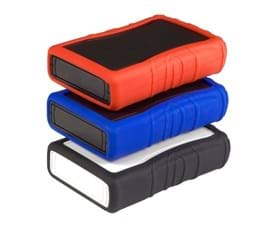 Not only do we offer a vast selection of enclosures but we also have a comprehensive range of components necessary for your design. Be sure to check out our product range on page 7 and take advantage of the 'one-stop solution'. Our range of enclosures can also be customised with vents, slots, holes and more through our
in-house CNC processes. We also offer in-house digital printing using the latest technology to provide high quality finishes.
Custom design
Smartboxx custom design service is exactly how it sounds - design engineers smartly taking enclosures from product briefs to concept and design, through to small and large-scale manufacture. It may be that standard off the shelf enclosures don't meet your exact needs or perhaps you want something to make you stand out from your competition. This is where Smartboxx can help.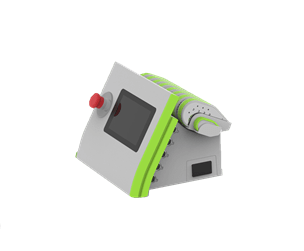 Custom enclosures are the perfect solution for rapid turnaround on complete product design, prototypes and start ups for low to medium quantities. Utilising 3D CAD-CAM software, CNC machinery and a team of skilled fabricators, we ensure a service level guaranteed to exceed expectation. From the beginning of your project you will deal directly with a dedicated and experienced design engineer, progressing your design right through to production. Your development can be taken on at any stage, whether its a 3D model or existing product.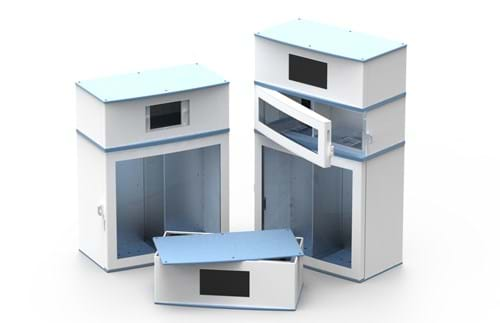 These are manufactured without tooling, enabling us to provide you with enclosures that are cost-effective and delivered within a short timeframe. We pride ourselves on our ability to provide excellent customer service and custom fabricated enclosures. With all of this available under one roof, now has never been a better time to get in touch and learn exactly how we can help you with your next project.
Connect.
Enclose.
Innovate.
For further information on products please contact our Sales Team:
Alternatively visit our distributors page to find your nearest stockist or download the latest CamdenBoss catalogues.