X Series – Designed to Protect
05/06/2019
Tested for ingress to IP67 and impact resistance to IK08, the X series range of heavy-duty enclosures are designed to protect.
CamdenBoss' collection of X series enclosures is becoming a necessity for IoT solutions, drive and control applications and sensory devices. From the toughest outdoor environments to city landscapes, and everything in between, the heavy-duty enclosure is able to withstand almost anything it is faced with.
                                                The toughest electronics and electrical housing
                                                     CamdenBoss have manufactured to date.
Available in over 100 product SKU's, manufactured in polycarbonate and ABS and sized to suit your IoT, control and electronics applications, there are options suited to protecting your product.
Compliant to IP67 certification, your internal electronics remain dry and protected from dust and dirt, making them ideal for use outside as network, data reading or monitoring devices. For applications such as machine to machine controls, human interface equipment, or panel build electrical systems in industrial settings; the X series holds an IK08 impact rating, providing rugged and hardwearing protection.
With a combination of certifications; IoT smart equipment and machinery controls benefit from the many features of these electrical enclosures.
The X6 is most suitable for use in cabling systems such as junctions between electrical routes. The metric sized knockouts provide a quick and simple way of attaching cable glands to the housing, without the need to customise with a CNC machine, therefore avoiding further costs.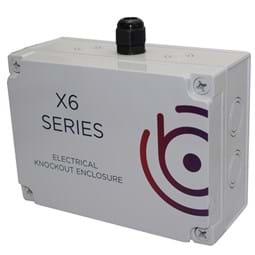 View the X6 series video here...
Through reinforced corners, the X7 provides increased protection, making it ideal for harsh outdoor environments. Providing plenty of internal space for DIN Rails to be mounted, the X7 is perfect for power systems, IoT smart devices and wireless cloud equipment and more in a variety of industry sectors.
With a combination of certifications, special features and benefits; electronic equipment from a multitude of industry sectors will benefit greatly from what's on offer.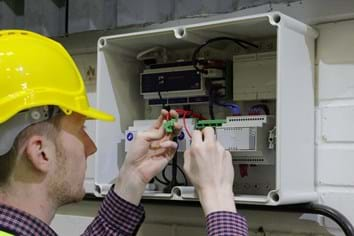 View the X7 series video here...
The X8 has a hinged lid and is ideal for mounting DIN Rail electrical systems within. Unique to the X8 is a dual door accessory, allowing panel-built equipment, such as buttons, display and switches, to be mounted to the internal door.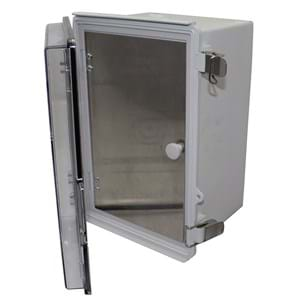 View the X8 series video here...
This heavy-duty enclosure is designed to protect.
See the full range by clicking the link below:
https://www.camdenboss.com/x-series/
Or alternatively call our sales team today on: 01638 716101
Connect.
Enclose.
Innovate.
For further information on products please contact our Sales Team:
Alternatively visit our distributors page to find your nearest stockist or download the latest CamdenBoss catalogues.