Solving space issues for an IoT hub
26/07/2019
A low profile enclosure was required due to space constraints. Our CDIB DIN Rail instrument enclosure was ideal for this application. The customer had issues with wiring errors during installation and needed both wire to board and pluggable connections. They also had assembly errors where terminal blocks were fitted incorrectly onto the PCB.
To solve the confined space issue, CamdenBoss provided a low-profile terminal block (CTBP0508). To prevent wire to board terminal blocks being fitted in place of the pluggable headers, they provided custom terminal blocks with one pole removed.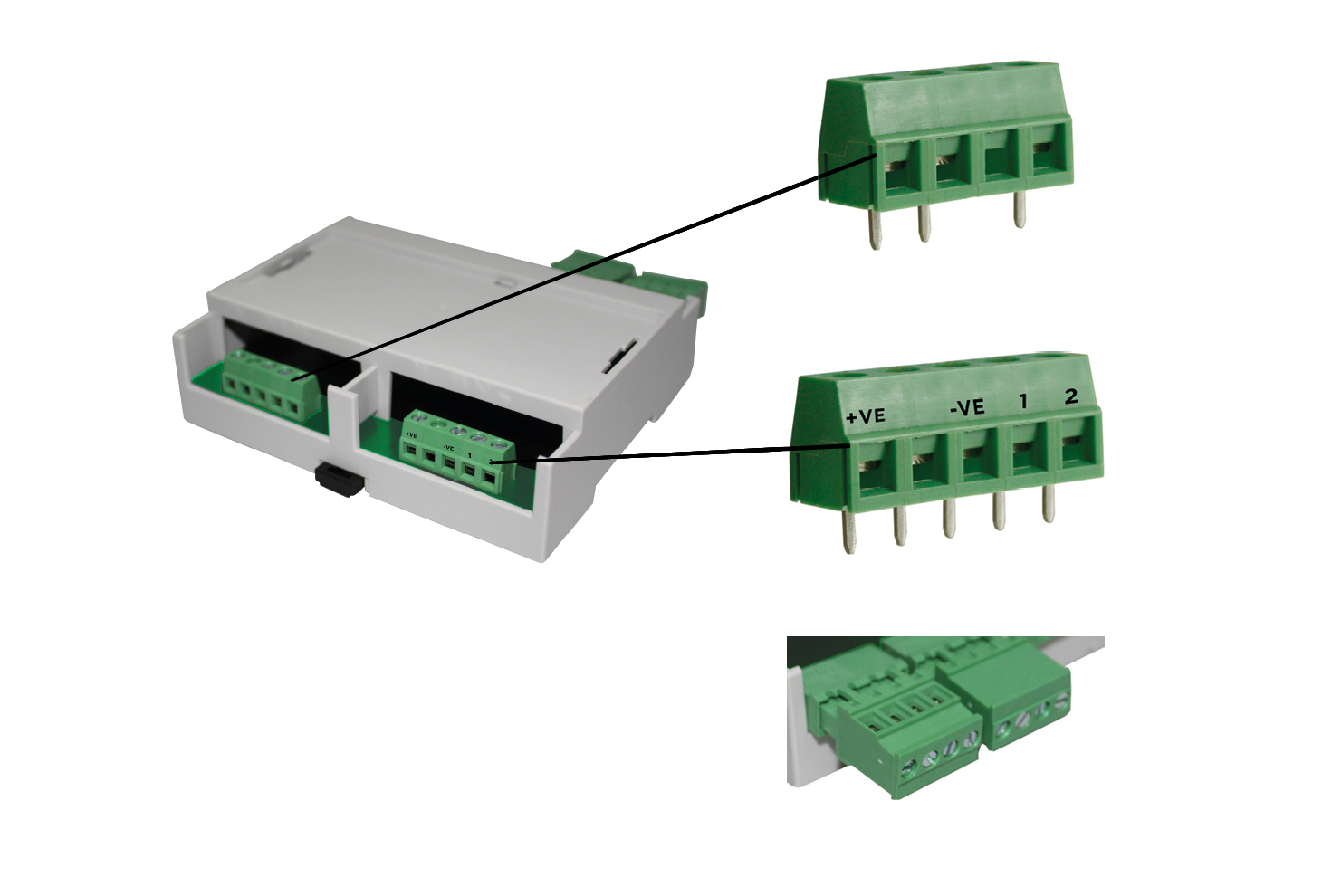 The PCB did not feature a hole for pin 2, so only the correct terminal block could be used. To aid visually in installation, CamdenBoss also printed the terminal block with customer specific symbols.
For the pluggable solution CamdenBoss provided right angled headers (CTBP9350) and plugs in both standard and reverse keying to ensure mis-connections could not be made.
Connect.
Enclose.
Innovate.
For further information on products please contact our Sales Team:
Alternatively visit our distributors page to find your nearest stockist or download the latest CamdenBoss catalogues.