Communication is key when it comes to design changes
10/04/2019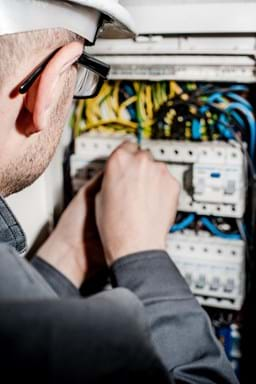 Have you ever had that dreaded call on a Monday morning? The guy on site calls up in a big panic, he can't start the job because the bits won't fit or he doesn't have the correct tool to fix them? The stress of recovering the immediate problem usually means at least one productive day is lost. Furthermore, the ramifications then need to be considered, resolved and communicated resulting in further lost time.
From time to time component manufacturers have to change their product designs; either to enhance them or to meet changing demands of regulation. However, they don't always consider what problems these changes might cause for the people who have to physically handle/fit them.
As an example, a buyer of a flat head screw terminal was unaware that the screw head had changed to a Pozi head until the site installation workers complained because they were not issued with the correct screwdriver!
The problems presented by design changes can be controlled and implemented in a way that will reduce the 'headache' for the customer.  CamdenBoss provides support to their customers throughout any design changes that are applied to our products. With the customer in mind and an understanding of what these changes can entail, we make it our priority to ensure a smooth transition to the new design. We don't make changes to any of our products without giving our customers plenty of prior notice.
Connect.
Enclose.
Innovate.
For further information on products please contact our Sales Team:
Alternatively visit our distributors page to find your nearest stockist or download the latest CamdenBoss catalogues.