Consultation
We manufactured a state-of-the-art drive thru system enclosure for Ireland's first Krispy Kreme restaurant in Blanchtown.
Product Development
Consisting of a 'Customer Order Display' and 'Digital Menu Board', the two striking POS units feature 55" interactive displays, speaker, microphone and eye-catching illuminated visuals down each side.
Their full customisation process ensured that the design, development and manufacture of these products was a seamless transition from beginning to end. ​
Final Solution
Multiple manufacturing processes were used to achieve each unit; including plastic and metal fabrication, joinery and full assembly work.
The opening night of the Blanchtown drive-thru proved chaotic; with no less than 70 vehicles queuing through the drive-thru at any one time. It appears Ireland's love for doughnuts has been reignited with this impressive venue!
Manufactured from Metalwork, Anti-Reflective Glass, Cedar Wood Cladding, Black ABS, Green Polypropylene & Opal Acrylic
Product Size: H: 2170 x W: 1193 x D: 295mm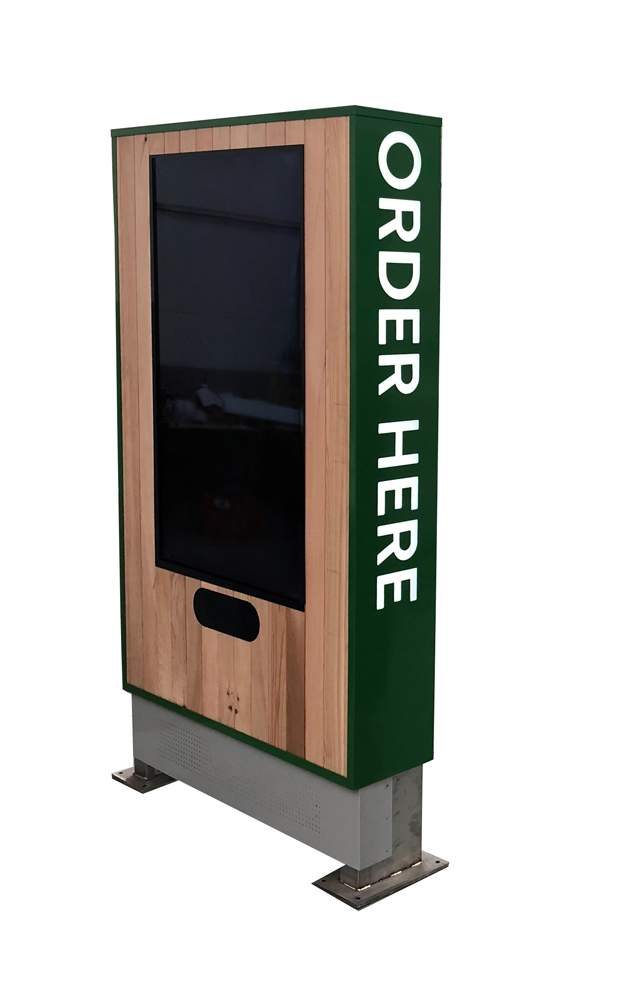 Call us today on 01638 716101 to discuss your project.
Connect.
Enclose.
Innovate.
For further information on products please contact our Sales Team:
Alternatively visit our distributors page to find your nearest stockist or download the latest CamdenBoss catalogues.