As a leading enclosure manufacturer, we offer a complete range of electronic plastic enclosures, metal enclosures and DIN Rail enclosures, manufactured to accommodate a variety of electronic equipment across many industry sectors.
Why not make your enclosures stand out by utilising our professional customisation service.  Our in-house processes remove the hassle of outsourcing and include printing and engraving, machining, surface coating and RFI shielding.
Call our sales team today on 01638 716101 to find out what we can do for your next project.
Heavy duty plastic enclosures
CamdenBoss' selection of heavy duty IP65, IP66, IP67 plastic enclosures have been designed for demanding environments. A mixture of high grade polycarbonate and ABS plastic enclosures provide a natural impact resistance and are ideal for industrial and outdoor applications. This range of heavy duty plastic enclosures includes low profile enclosures (equipped with pole mounting accessories) and flanged housings (with wall and surface mounting capabilities). Our strongest plastic enclosures, the X series range of heavy duty IP67 enclosures, are available in three types, the X6 provides cable entry knockouts for junction and control electronics, the X7 is better equipped for internal space and impact resistance, and the X8 provides a hinged door, perfect for control centres, power management and centralised electronic systems.
DIN Rail enclosures
Included in our range of DIN Rail plastic enclosures are, DIN Rail modular plastic enclosures, DIN Rail instrument plastic enclosures, DIN Rail adapters, DIN Rail mount brackets, DIN Rail PCB supports, Extendable modular plastic enclosures and vertical DIN rail enclosures. These are ideal for use in industrial applications as industry 4.0 grows. Factory and home automation and IoT electronics make great use of DIN Rail electronics.
Universal and multi-purpose plastic enclosures
CamdenBoss' selection of universal and multi-purpose plastic enclosures are available in a variety of materials such as ABS and polycarbonate. They are suitable for indoor and outdoor applications, with compliance ratings covering IP54 up to IP65 with the addition of gasket accessories. Modern and ergonomic shaped plastic enclosures with recessed faces provide areas for keypad overlays and membranes to be used and protected, whilst wall mounting options include mounting flanges for wall systems and control electronics.
Handheld plastic enclosures
CamdenBoss' range of handheld plastic enclosures are ideal for a wide variety of industry sectors and electronic applications. A mixture of indoor and IP67 outdoor enclosures in many different styles, shapes and sizes to be selected.  From key fob plastic ABS enclosures with battery options and keyring lugs, soft grip handheld ABS enclosures and IP67 plastic enclosures are available as well as many accessories and enclosure covers.
Desktop and instrument plastic enclosures
Our desktop and instrument enclosures provide practicality and user friendly styles. Flanged options are available for comms type, surface mounted electronics. An IP67 plastic enclosure option is also available which has a sloped front and curved base, perfect for desktop applications and handheld operations.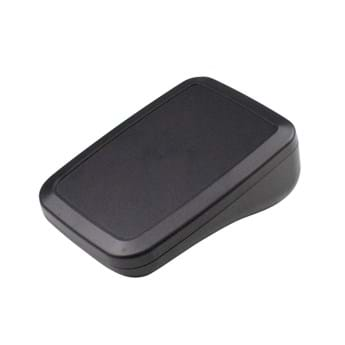 21 series
IP67 desktop instrument enclosure
IP67 sealed electronic housings featuring a slight slope for ease of use desktop and handheld applications
Click to View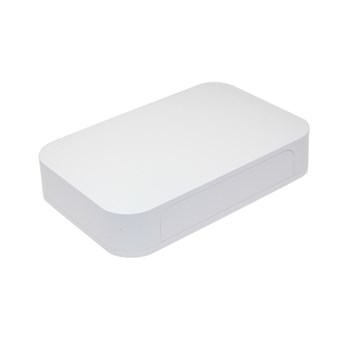 92 series
Comms boxes
Communications electronics enclosure featuring two detachable side panels for ease of component mounting
Click to View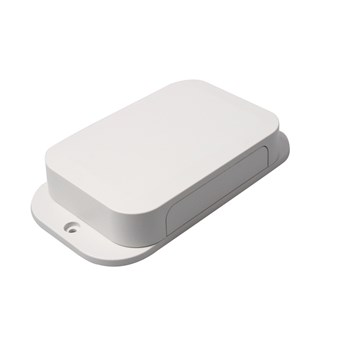 94 series
Flanged comms box
Surface mount enclosure suitable for Wifi equipment, IoT electronics and industrial or commercial instruments
Click to View
Metal enclosures
Included in our range of metal enclosures are high end metal enclosures for upmarket audio and instrument equipment. We also offer diecast metal enclosures in multiple styles with surface mounting options and capability, heat sink enclosures, handheld cases, U shell enclosures, consoles and desktop style instrument cases.
IP54, IP65 and IP67 protection classes are available throughout the metal enclosures range.
Development board plastic enclosures
Our development board enclosures are designed to provide all of the appropriate outlet and cable entry points available on the board, whilst providing protection. Our enclosures are compatible with Arduino, Raspberry Pi, Banana Pi and Beagle bone development boards  The plastic enclosures are designed and fabricated using flat sheet plastic, and are available in a wide variety of colours, materials and finishes.
CUSTOM SIZED plastic enclosures
We offer a selection of custom sized plastic enclosures in a range of styles and materials such as HIPS and ABS. Our custom design process is used to fully fabricate a plastic enclosure based on the dimensions provided.
Connect.
Enclose.
Innovate.
For further information on products please contact our Sales Team:
Alternatively visit our distributors page to find your nearest stockist or download the latest CamdenBoss catalogues.