1500 series - Universal Smart Enclosure
Packed full of features, the 1500 series enclosure has taken market demands into account and offered a solution to everyday issues that are faced by system installers and design engineers. The 45 degree corners on the base of the housing make it possible for it to be mounted directly into a corner, even if the two joining walls are irregular. Alternatively, mount it in various ways: either on a wall or desk - there's 40 ways, so plenty of choice when picking a mounting method!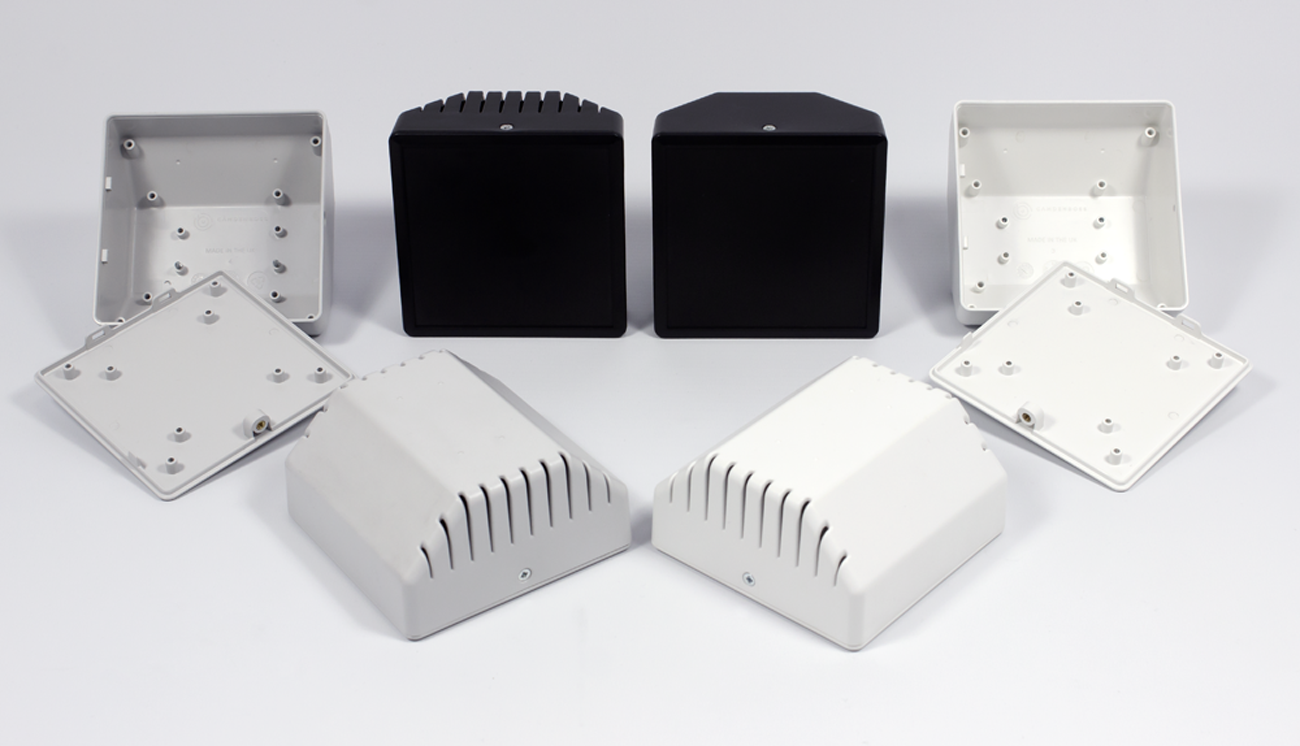 Watch the product video to discover the features and benefits that the 1500 series has to offer.
Learn how to get started and prepare your brand new 1500 series enclosure for wall or surface mounting.
Discover how the 45° bracket unlocks the 1500 series Universal Smart Enclosure's potential.
Call our  sales team today on 01638 716101 
or email sales@camdenboss.com
Connect.
Enclose.
Innovate.
For further information on products please contact our Sales Team:
Alternatively visit our distributors page to find your nearest stockist or download the latest CamdenBoss catalogues.